Details

Published on Monday, 17 October 2011 14:42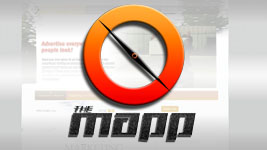 The MAPP is a completely internal advertising network which also provides corporate tools for global advertising, marketing, promotions and publicity. The MAPP is now a registered Limited Liability company. We sell advertising for our clients and venues as well as our websites!
We host our own advertising and use these tools to raise money for local organizations and non-profit organizations too. We are slowly debating on titling ourselves as an agency or something even bigger! Visit our website for more information!
Website: http://themapp.biz
Founded: April 2011
Type: Registered LLC
Percentage of NRCW Income: 1%